Creators of Quality Software

Randy and Alysia Schwarz

P.O. Box 1308

Richland, WA 99352
Installing Visual Studio 2008 and Visual Fortran to work together
Installing VS2008 and Intel 10.1 on Windows Vista
1) Note: I had installed both of these on the computer before, so for this installation, I uninstalled all Visual Studio and INTEL Fortran programs before starting this installation
2) Click on Setup on the CD and the following Setup panel will be displayed. Click "Install Visual Studio 2008"..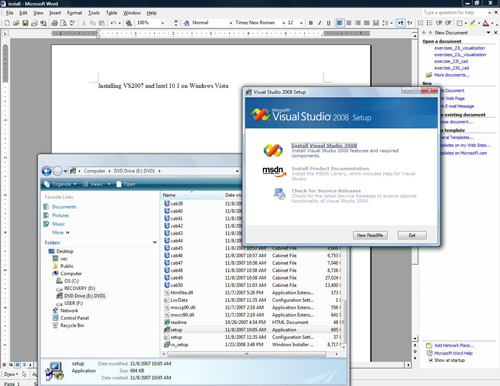 Click Picture for a Larger View
<![if !supportLists]> 3) <![endif]>After a little while the following window will appear. Click Next.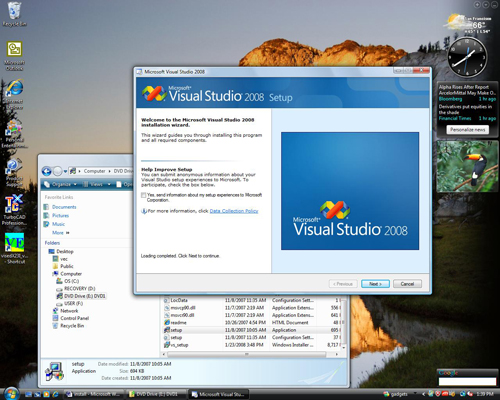 4) Enter the Product Key, select "I have read and accept …" and then select Next.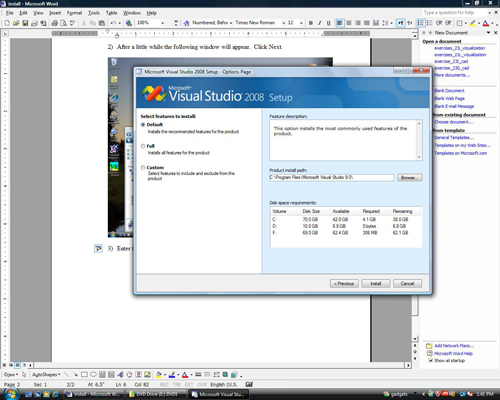 <![if !supportLists]>5) <![endif]>Leave the option as "Default" and select Install.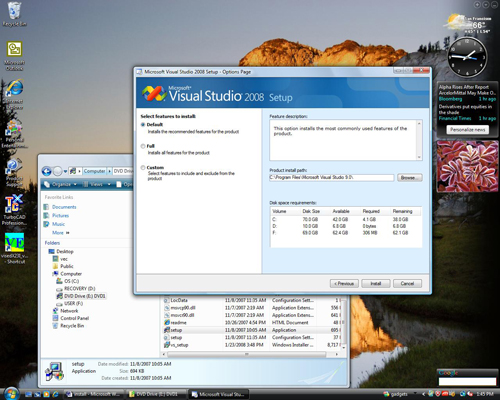 ---
Contact Information

Email: randyschwarz@mcnpvised.com

---